Each person has unique and creative ways to solve the dilemmas that life presents. Working together as a collaborative team joins our specialized ways of knowing into transformative solutions to problems that can seem impossible to solve. I deeply respect each person that seeks help and I desire to nourish paths that honor one's unique way of being in the world.
Families and support systems are important for everyone. Support systems can include family, relatives, and/or members from the community. Through our conversations we explore ways to connect to others and build supportive and nurturing relationships.
I feel it is essential to honor the whole person – physical, mental, emotional, interpersonal, and spiritual. I look forward to creating healthy ways of living that strengthen and enliven each client's whole being.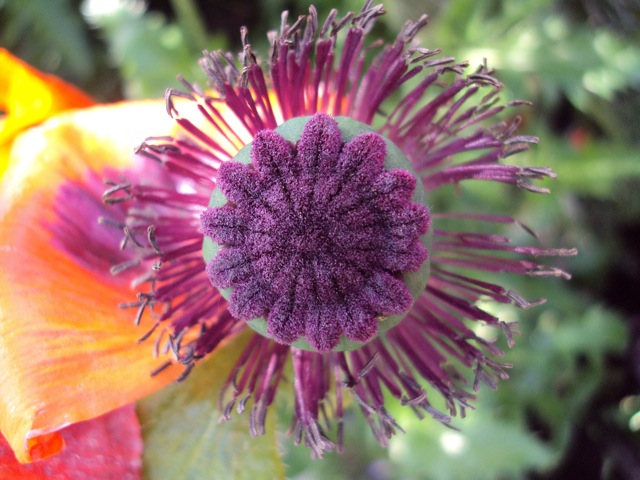 Interests and Training
My practice is strongly influenced by family systems and body-centered therapies. Family systems therapies focus on the environment in which a person lives. In my work with individuals, children and families, with your consent, I frequently talk with teachers, psychiatrists, doctors, child care workers, and other professionals/individuals who can enlarge my perspective of the world in which clients participate.
I have studied extensively in the area of trauma, abuse and neglect, and I have worked with trauma survivors since beginning my practice in psychology. I am a certified EMDR (Eye Movement Desensitization and Reprocessing) therapist and EMDR consultant. I also have completed the Sensorimotor Psychotherapy training for working with abuse and trauma. I am trained in EFT (Emotional Freedom Technique). I incorporate these methods in the treatment of trauma.
My training includes a variety of approaches - family and couples therapy, sensorimotor psychotherapy therapy, narrative therapy, collaborative language systems, energy psychology, self relations therapy, Hakomi, Voice Dialogue, cognitive-behavioral therapy, psychodynamic therapy, play therapy, hypnosis, and brief therapy. I have studied with Harlene Anderson, Michael White, David Epston, Ron Kurtz, and Stephen Gilligan, and their work strongly informs my practice of psychology. I utilize my knowledge in all areas of training to collaborate and to find the ways that work best for each individual or family.
Body-centered and movement therapies help create stronger connections to the body and a develop a deeper sense of knowing. Through movement and connection with the body, one can release memories, fears, and traumas that have been held in your cells. Connection with your body allows for aliveness to return and an opening into a new way of being.
I am a Brown Belt in NIA (Neuromuscular Integrative Action). NIA is a fitness program that incorporates elements from Tai Chi, Tae Kwon Do, Aikido, Modern Dance, Duncan Dance, Jazz, Yoga, Feldenkrais, and Alexander Technique to promote mental, emotional, and spiritual well being. I also have been inspired by Deborah Hay, Gabriel Roth's Five Rhythms, Soul Motion, Dancemeditation, Trance Dance, Interplay, and contact improvisation, and when appropriate I incorporate movement into my therapeutic work.
I also offer the opportunity to work outdoors with horses. This experience is unique in that the sensitivity of the horse becomes a mirror for one's way of being with others and allows for experiments in ways of being within the context of one's relationship with the horse.
I have over 30 years of experience in working with children and families. I have worked as a preschool teacher, child development researcher, college and university instructor, mental health professional, and clinical supervisor of group programs for preschool and school-aged children. I have presented at national conferences, published articles in national journals, and authored a chapter in a book on collaborative family therapy. Throughout my career, I have volunteered with organizations that advocate for building and supporting healthy families and individuals.
I am happy to share my interests and answer any questions you might have about my practice.